Welcome everyone – Today we would like to proudly announce our new partner REPIK.CO – REPIK.CO is a Twitter Retweet Random Picker.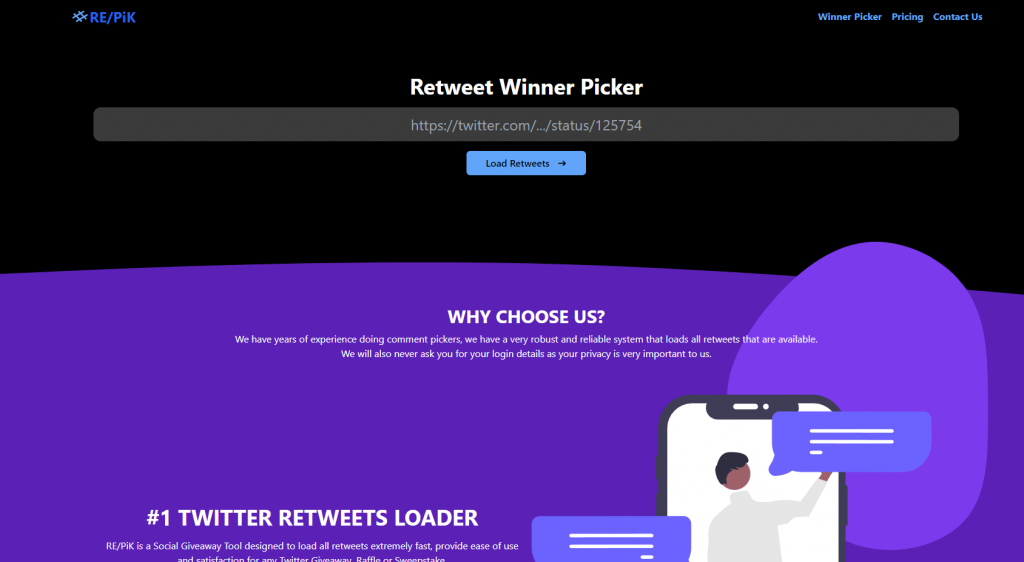 REPIK.CO lets you load all retweets on any tweet without having to log in or provide information, it also loads all retweets and not only the last 100 as many other services do.
Pick up to 10 winners at once and share winners via unique code for everyone to see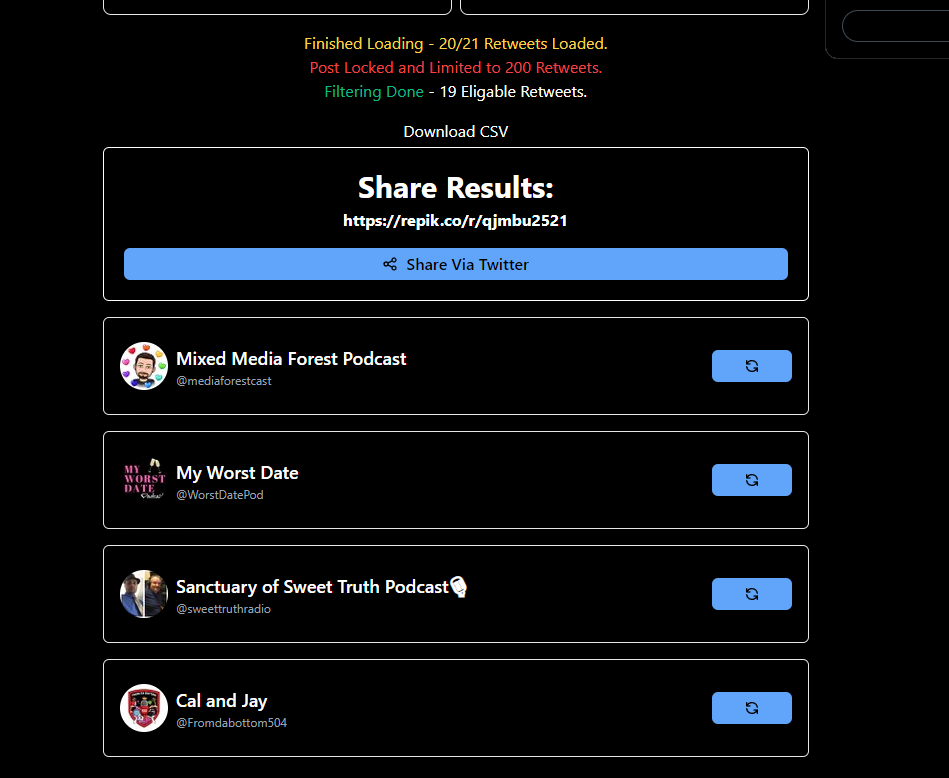 Thank you for reading and hopefully this tool will be helpful to you 🙂
As always, we are always open to suggestions – please feel free to reach out to us via email and we will get back to you as soon as possible.