Welcome to Pick A Winner and today I'll be showing you how you can do Instagram Giveaways without giving away your login details or converting your instagram to a business page which means you can load instagram comments without logging in – Please allow me to guide you. 🙂
A bit about our Instagram Comment Picker.
PickAWinner's Instagram Comment Picker is one of the fastest, if not the fastest comment loader that I have tested, we focus on speed, reliability and ease of use, with post caching for repeated use and advanced algorithms for generating random winners – we have it all and it can be found on Instagram Random Comment Picker.
Let's dive right into this!
Find your instagram post you want to do a giveaway on and copy the link to the post below you'll find details on how to find these links.
Desktop

Go to Instagram and find a post you want to use to load comments, any public post will work, even if its not yours and click the three (3) little dots on that post to open a menu.

Instagram Post

Click Copy Link in the popup to copy the post link.

Copy Link Pop up
Android

Find the post you want to copy link from on the mobile phone/tablet and locate the three little dots above the post. Press it

Instagram Post On Android

Press Copy Link to copy Instagram Link.
Now that you have an Instagram Post you want to use – go to Instagram random winner generator page and paste the link in the field provided.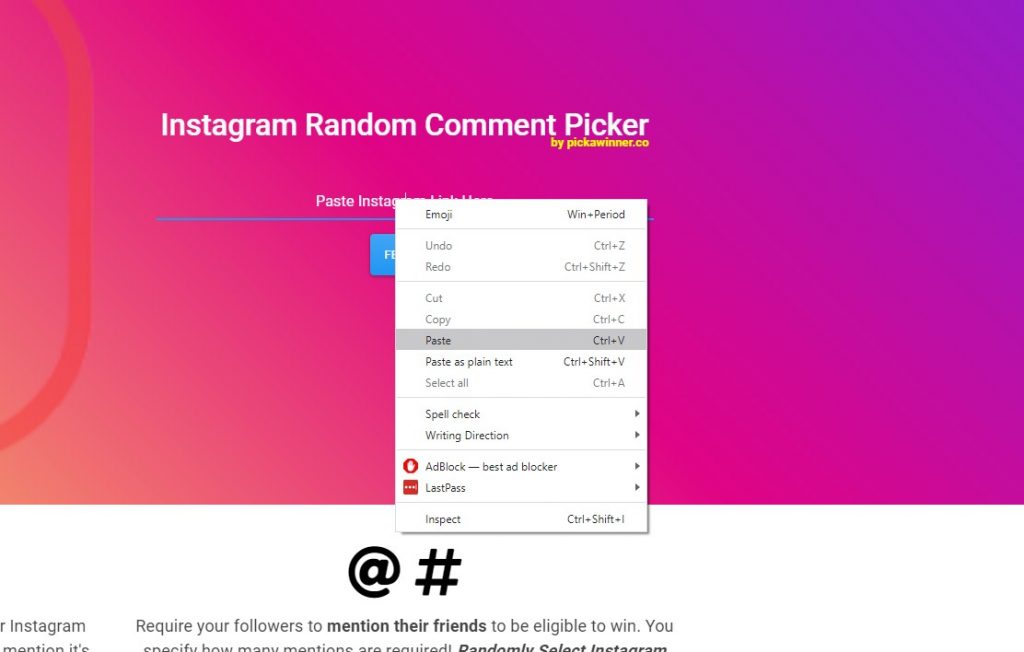 And press FETCH to begin loading the comments and once it's all loaded in, you'll see "Complete" text appear like so.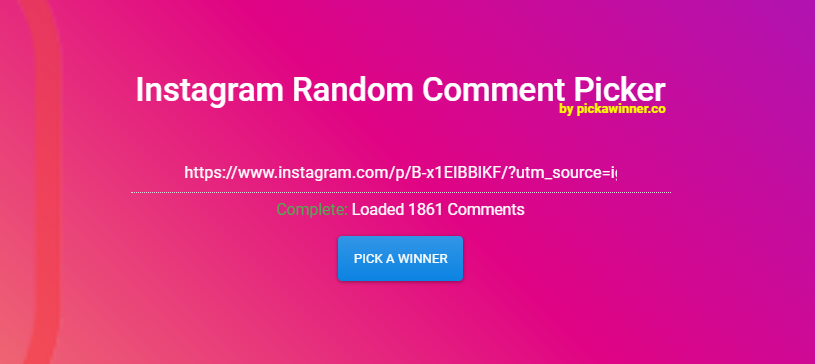 Now you can pick your first winner!
CONGRATULATIONS! You are now ready to start promoting your Instagram posts and create giveaways and competitions!
We also have many filters you can choose to filter out duplicate users or search only for comments that include a specific word or phrase!
Thank you and hope this guide helps you!
If you are looking for an alternative to this, please visit our sister site, IGRCP is also an Instagram Comment Picker without login.